Asenware Conventional 24V alarm Practical Smoke Detector


The device is an Ultraviolet-only flame detector designed to detect fires and provide alarm outputs directly from the detector while maintaining false alarm immunity. It detects in the ultraviolet (UV) spectral range for optimized speed of response. It is fast and capable to detecting the ultraviolet (UV) rays
Emitted by a burning substance and is used in high hazard applications such as petrochemical plants, munitions factories and other areas where flammable or explosive liquids or solids are handled or stored. The flame sensor adopts an ultraviolet photosensitive 60mmm tube, with qualities of highly sensitive, reliable, dust-resistant, corrosion proof and moisture-resistant, therefore is not sensitive in sunlight, dust, oil, tolerance of fume, and humidity. Set in a standard calibration to detect a flames at a distance of 25 meters, which flame created by 2Kg ethanol in a Container of Base 33cmX33cm, Height 5cm.
INSTALLATION
NOTE: All wiring must conform to applicable local
Codes, ordinances, and regulations.
Mounting Indoor Wall or Ceiling Products
1. Attach mounting base to ceiling or wall.
2. Connect field wiring to terminals:
Terminal 1: Relay Output COM
Terminal 2: Relay Output NO/NC (default NO)
Terminal 3: DC Power
Terminal 4: DC Power +
3. To attach product to mounting base.
4. Secure product by tightening the two mounting screws
In the front of the product housing
5. The detector can be connected with Security alarm
Panel as Figure3. Relay output signal can be changed
From Normal Close (NC) to Normal Open (NO) by Jump
JP1 on the PCB board.
| | |
| --- | --- |
| Operating Voltage Range | 12 to 30 VDC Volts |
| Standby Current | ≤10 mA @ 24 VDC |
| alarm current | 180~290nm |
| Detection Angleml | 110 degree |
| Detection Sensitivity | Grade I, 25m@flame (Container 33cmX33cm,Height 5cm with 2Kg ethanol ) |
| Relay Contact Loado | 1A@DC24Vol |
| Normal Status | LED blinking in 5 seconds interval |
| Alarm Statusnd | LED lit steady |
| Protection rating | IP32 |
| Operating Humidity Range | 10% to 93% Relative Humidity, Non-condensing |
| Operating Temperature Range | -10°C to 50°C (14°F to 122°F) |
| Height | 1.8 (45 mm) installed in Base |
| Diameter | 4.0 (103 mm) |
| Weight | 5.4 oz. (153g) |
FAQ
1.Are you manufacturer?


(yes)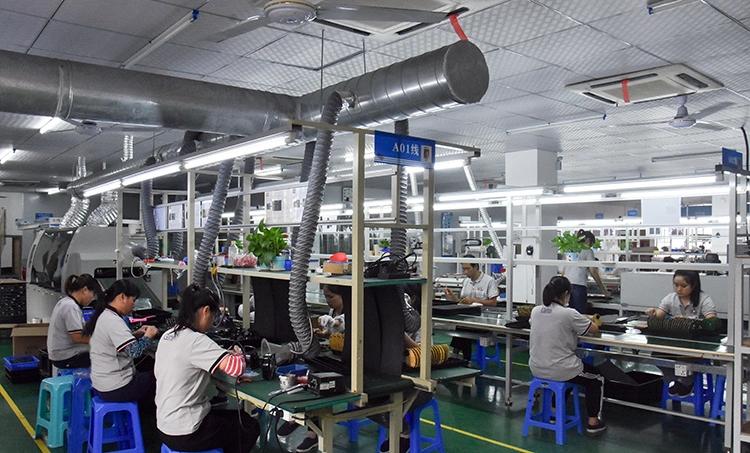 2.How do you package?


(Standard export packing including):
1) PEE bag per unit
2) Outside Cartons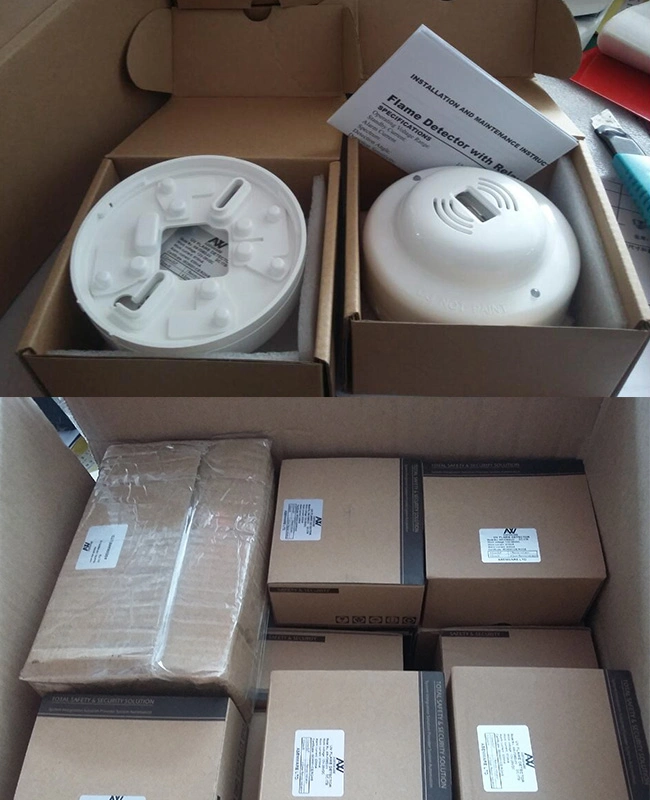 3.what kind of shipment?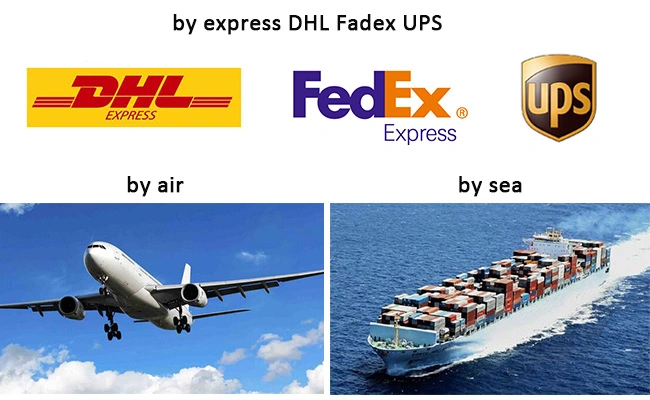 4. warranty


(two years)


5.Delivery time


usually
Fire control: one week working day
bulk quality: three weeks working days
Emergency lights: two weeks working days
bulk quality: four weeks
FM200: two weeks working day
Fire pump: 25 days


6.
technical support


fire alarm and fire
fighting solutions
provider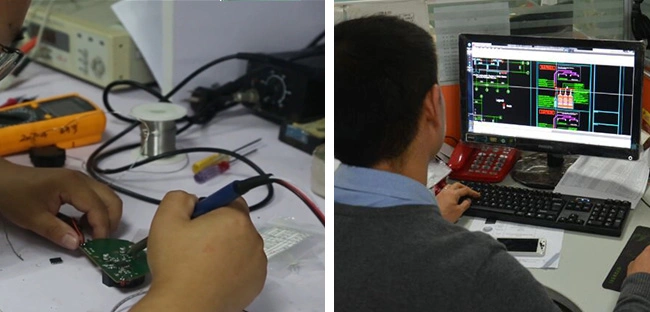 our project list


▸ FEW RECENT FINISHED PROJECTS
• Indonesia: Government Apartment ( Addressable and Telephone Panel)
• Cambodia: Coal Plant ( FM-200, LPCO2 System, Addressable Panel )
• Kenya: Senior High School ( Addressable and Conventional Panel)
• Bangladesh: Industrial Building ( Addressable Panel )
• Thailand: Ware House ( Addressable Panel with Beam Detectors )
• Laos: Telecommunication Center ( FM-200, Addressable Panel )
• Myanmar: Data Center ( FM-200, Addressable Panel )