Automatic Environmental Constant Temperature and Humidity Testing Chamber
Product Introduction:
Programmable temperature humidity stability test chamber is designed for testing the capability of heat-endurance, cold-endurance, dryness-endurance, and humidity-endurance, suitable for quality control of the industries of electron, electrical equipment, vehicle, metal, foodstuffs, chemistry, building materials, luggage, adhesion tape, printing, packaging, etc.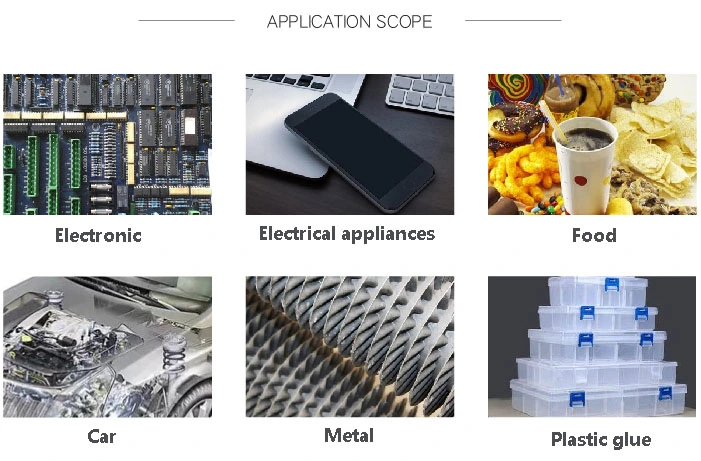 Working Principle:


Mainly through the air to the indoor space heating, cooling, humidification, dehumidification test chamber built-in air room, circulating air duct heating device, refrigeration device, humidification device and circulation fan, the top is installed with air deflector and diffuser; temperature and humidity controller according to the design The temperature and humidity and the temperature sensor in the test box transmit signals to send commands, and the PID intelligent adjustment and SSR control module are used to control the output of the heating humidifier and the operation of the refrigeration unit.The circulating air is evenly blown out from the top through the test space and then recovered from the bottom to form a closed loop Control mode, so as to achieve the purpose of long-term stable operation.





Advantages of stainless steel temperature humidity stability test chamber:


1. High test accuracy, small temperature and humidity deviation, and high temperature and humidity uniformity.
2. Precise laser cutting.
3. Stable performance and durable.
4. Good sealing performance. Fully enclosed structure, high-quality compressor (French original Taikang compressor), low-noise freezing device with multiple protection devices, safe and reliable performance. (Thermal overload relay, overload protection, over temperature protection, side pressure protection, time relay, temperature control switch)
5. With the power-on test function of the test piece (load test)
6. The arc shape of the corners to prevent bumps. Mirror stainless steel appearance, highlight the quality; Philips lighting window lights, built-in high-temperature defogging device, easy to observe the product test in the box.
7. The equipment operates with low noise, the noise is less than 60 decibels.



Specification:


1. The separation of humidifier circuit from electric circuit improves safety and protects the circuit against the leakage of water supply line.

2. Available in Chinese and English LCD touch screen, easy operation and program.

3. Able to display the relative date and information of the whole operating system in running mode, graphic display. Precautions, maintenance and troubleshooting appear on the screen instantly.

4. The Sirocco fan motor provides greater cyclic airflow to avoid dead corner in the chamber so as to obtain an uniform distribution of temperature and humidity.

5. The system of heating up, heating down, dehumidifying, and humidifying can be operated independently so as to reduce the cost of testing, extend the operating life of the machine and decrease the failure rate.

6. Water Supply adopts automatic watering System, Circulating water supply together with water filter.



Standard Parameters:
Model

HD-E702

Capacity

100L,150L,225L,408L,800L,1000L

lInternal dimensions

100L=400mm*500mm*500mm(W*H*D)
150L=500mm*600mm*500mm(W*H*D)
225L=500mm*750mm*600mm(W*H*D)
408L=600mm*850mm*800mm(W*H*D)
800L=1000mm*1000mm*800mm(W*H*D)
1000L=1000mm*1000mm*1000mm(W*H*D)

External dimensions

100L----900mm*1400mm*1075mm(W*H*D)
150L----1070mm*1495mm*1010mm(W*H*D)
225L----1160mm*1655mm*1015mm(W*H*D)
408L----1120mm*1755mm*1370mm(W*H*D)
800L----1510mm*1900mm*1180mm(W*H*D)
1000L----1515mm*2000mm*1385mm(W*H*D)

Temperature Range

-20ºC

~ + 150ºC, -40ºC

~ + 150ºC, -70ºC

~ + 150ºC

Humidity Range

20ºC~98%R.H

Temperature resolution

0.01ºC

Humidity resolution

0.1%R.H

Temperature deviation

±0.5ºC

Humidity deviation

±2%R.H

Temperature uniformity

<= 2ºC

Humidity deviation

±3%R.H

Temperature fluctuation

±0.5ºC

Humidity fluctuation

± 2%R.H

Heating rate

-70ºC

→ + 150ºC ,Average throughout >= 3ºC / min

Cooling rate

150ºC

→ -70ºC ,Average throughout >= 1ºC / min

Case shell material

SUS304 # stainless steel plate (thickness 1.2mm)

Chassis inner wall material

SUS304 # stainless steel plate (thickness 1.2mm)

Insulation material

100mmRigid polyurethane foam+100mmHigh density glass fiber cotton

Standard configuration

φ50

Test hole, lighting lamp, double-layer vacuum strengthened glass observation window

Filter drier

Absorbs residual moisture and acidic substances in the refrigerant of the refrigeration system, and filters out solid rest particles and copper shavings in the system to protect the normal operation of the expansion valve and capillary from ice and dirty plugging

Humidification system

Stainless steel humidifier

Heating system

Nickel chromium alloy stainless steel heater

Water supply system

Front-mounted water supply tank, automatic water supply system
Refrigerating system

compressor

Imported French Taikang fully enclosed compressor

Refrigerant

Environmental protection refrigerant R404A/R23

Cooling method

Single-stage cooling




(Apply to Temp. Range:-20ºC

~ + 150ºC, -40ºC

~ + 150ºC)

Mechanical binary refrigeration




(Apply to Temp. Range:-70ºC

~ + 150ºC)

Blower

Centrifugal fan with forced circulation

Evaporator / Condensate

Finned tube heat exchanger

Condensation method

Air-cooled

Condenser

Air-cooled scale condenser, cooling fan cooling




(Apply to Temp. Range:-20ºC

~ + 150ºC, -40ºC

~ + 150ºC)

Stainless steel brazed plate heat exchanger




(Apply to Temp. Range:-70ºC

~ + 150ºC)

Control System

Controller

Youyi E600

Screen display function

1. Temperature and humidity setting (SV) actual (PV) value is displayed directly




2. Can display the execution program number, segment, remaining time and cycle number, running time display




3. Program editing and graphic curve display




4. With a separate program editing screen, each page can enter 4 segments of temperature and humidity, time




5. Fixed point or program action status display




6. Language conversion can switch Chinese / English




7.7 inch true color display screen

Program capacity and control function

1. Program quantity that can be used: maximum 120 groups, 1 program can be composed of 1 ~ 99 stages, capacity: 1200 stages




2. Commands can be executed repeatedly: each command can be up to 999 times, the temperature and humidity slope can be set by the time axis; 3. The program can be set to connect to use; the production of the program is easy to use conversational operation; edit Clear, insert and other functions; group time signal output control (can control the ON / OFF action of the test object)




4. With 9 groups of PID parameter settings




5. With skipping and holding functions during program execution




6. With power-off program memory, it can automatically start and resume the program after power is restored




7. Data acquisition, export, view graphics function




8. PID automatic calculation and FUZZY control function




9. The screen can be adjusted for backlight, and the backlight time can be set




10. On-screen display protection function can be set to close regularly or manually




11. Program copy, COPY, connection function, edit experiment title and other program editing functions




12. With appointment start and shutdown function




13. With date and time adjustment function




14. Button and screen lock (LOCK) function




15. Standby picture viewing function and exception handling picture explanation function

Communication interface

1.R232 / 485 communication




2. Can display curves and obtain data




3. Can be used as a monitoring and remote control system

Setting method

Chinese / English interface, touch input

Operation mode

Program method / fixed value method

Predetermined area

Maximum temperature range: 5 ºC

Explicit resolution

Temperature: 0.01 ºC; Time: 0.1min;

Power off memory function

Can set power failure recovery mode as: hot start / cold start / stop

Input

Platinum resistance

Storage function

Standard configuration 2G SD card to record test data curve, can upload and download data, expand storage capacity

Software use environment

IBM PC compatible machine, CPU or more, 128M memory or more, simplified Chinese Windows2000 or simplified Chinese WindowsXP operating system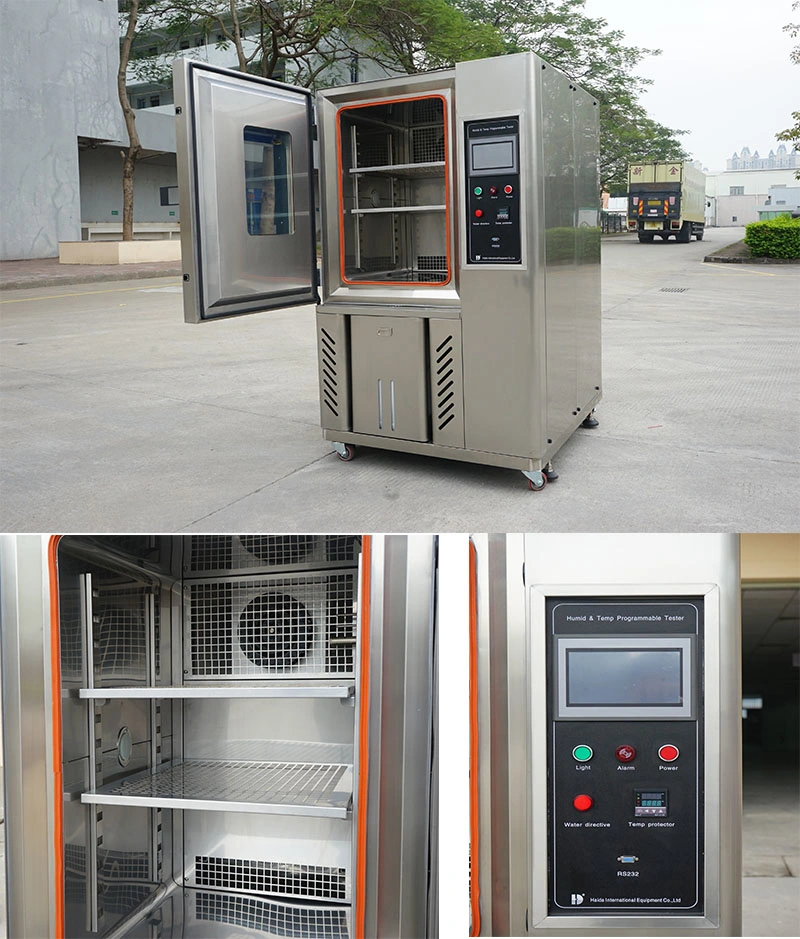 Our Company Introduction:
HAIDA INTERNATIONAL is a professional manufacturer of various kinds of testing equipments over 24 years. HAIDA products are widely used in paper products, packaging, ink printing, adhesive tapes, bags, footwear, leather products, environment, toys, baby products, hardware, electronic products, plastic products, rubber products and other industries, and applicable to all scientific research units, quality inspection institutions and academic fields.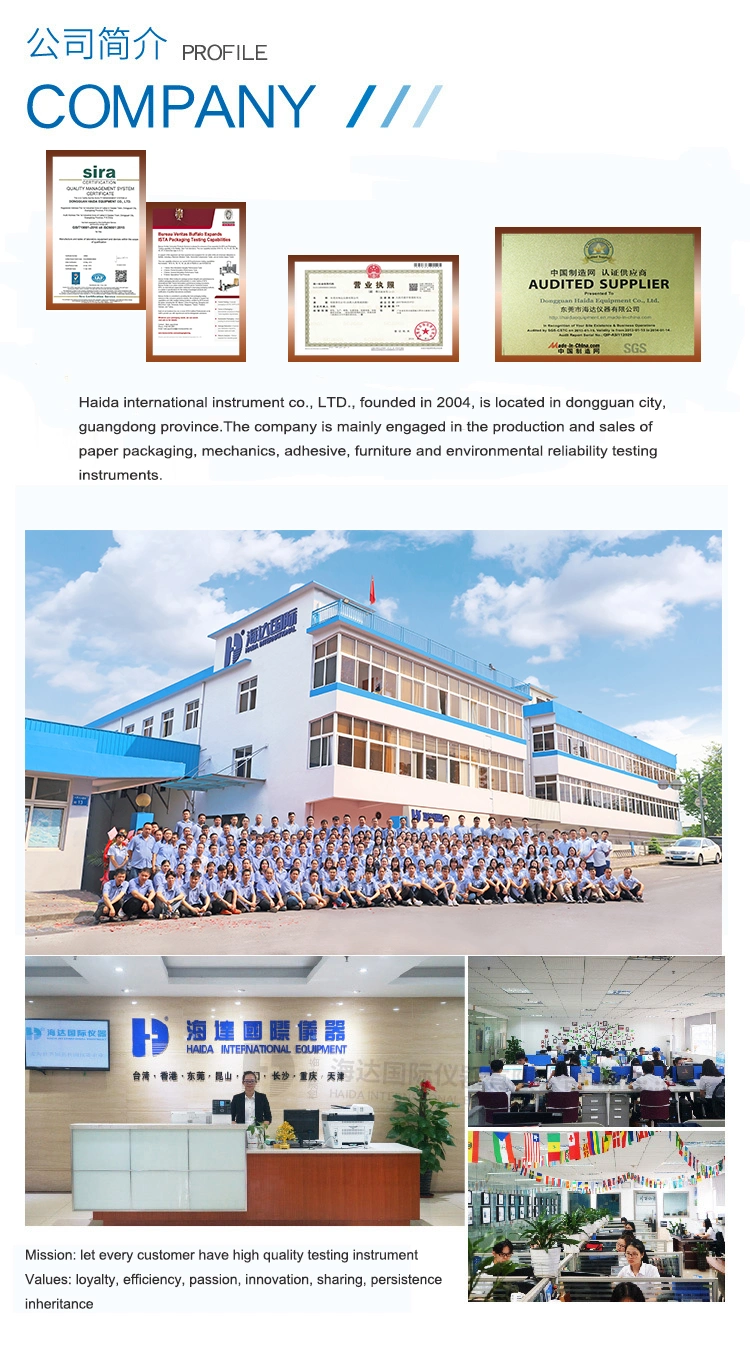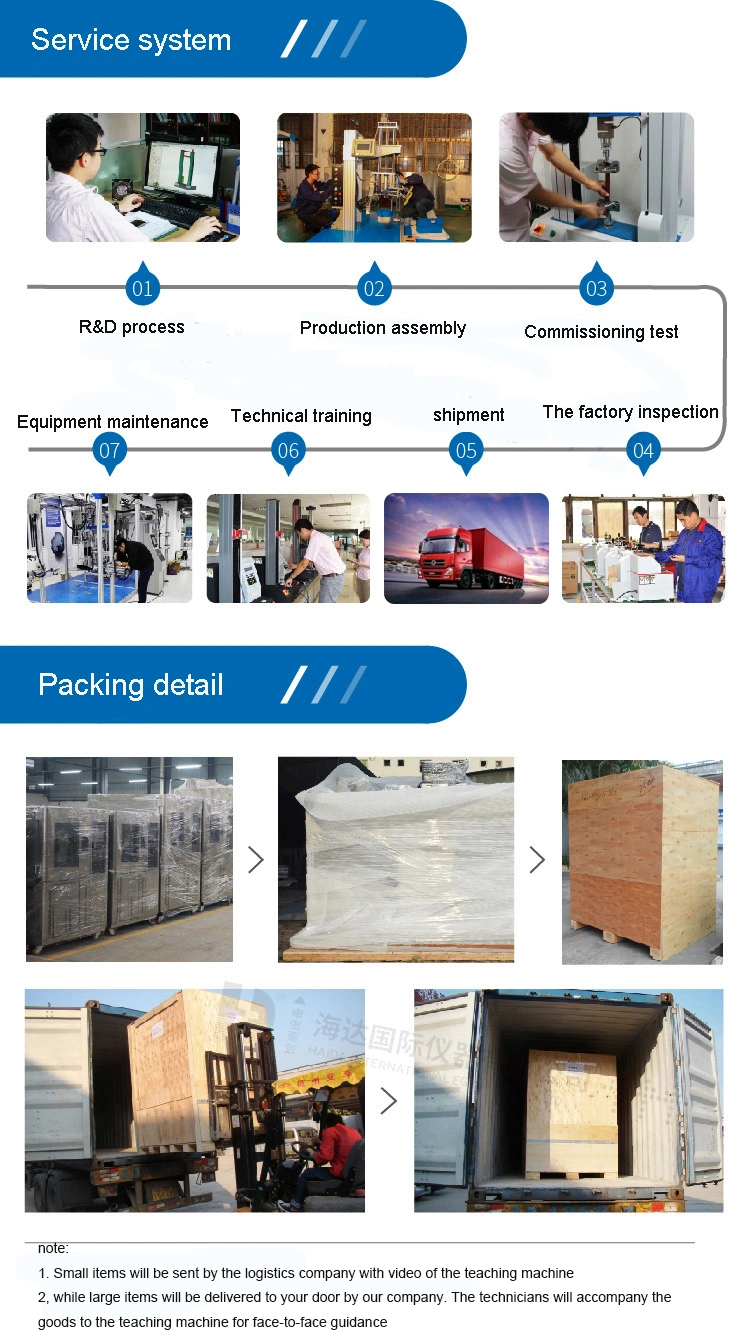 After-service:
If you face any problems in future during testing process we promise we will give you a reply within 48 hours and solution provide within 3 working days. We can offer operation video and English operation muanual. We can provide video-con.